A Book Experience
The Spice Temple
---
ABOUT THE BOOK
The Spice Temple will take you on a journey of discovery with its
stories of opulence, intrigue and vengeance.
Be introduced to characters that will share their worlds, passions and hidden desires.
Let it delight you with culinary creativity inspired by extraordinary chefs.
And know what fate or chance has in store for them with the dramatic conclusion.
↓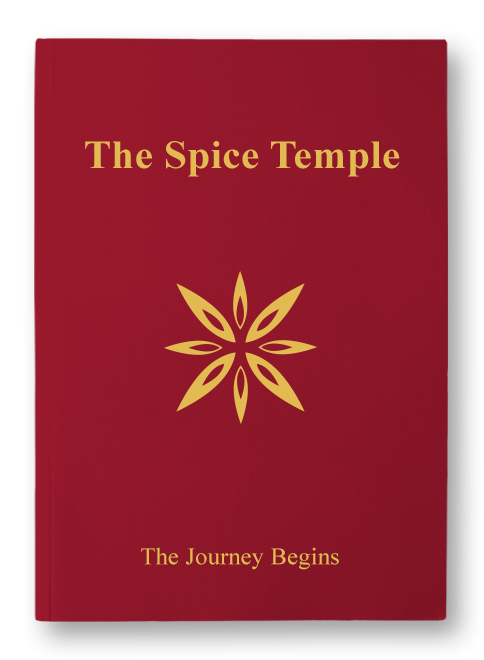 Sign up to downloadA free sample of the book
Available in December.

Sign up for The Spice Temple News
for early notifications.

WhereTime ticksto a different rhythm
ExperienceCulinary dramaand delights
Where stories ofKarmic vengeanceslowly unfold
EventsWatch this space
Know about upcoming culinary and cultural events.
NewsFollow on Social Media
Be introduced to the characters, culinary creations and real-life inspirations for The Spice Temple.
CampaignsBecome part of the journey
Sign up to find out more about culinary competitions, campaigns and how you can become part of creating the journey.
Welcome to a temple for the senses, a sanctuary for the soul and a place where stories unfold.